ULVÖN
Ulvön is a beautiful place between two worlds with a picturesque fishing village, untouched nature and memorable dining experiences. This is where the steep cliffs diving straight into the sea will leave you breathless.
---
Boat to Ulvön
Ulvön is located 30 km south of Örnsköldsvik. The ferry M/F Ulvön takes passengers to the island all year round from Köpmanholmen. In the summer, M/F Ulvön makes the trip several times each day. Another alternative is the lovely archipelago trip with M/S Kusttrafik from Docksta, Ullänger or Mjällomslandet that departs daily in the summer. The boat trip takes 1.5-2 hours depending on where it leaves from and gives you the chance to discover the High Coast's archipelago from the water.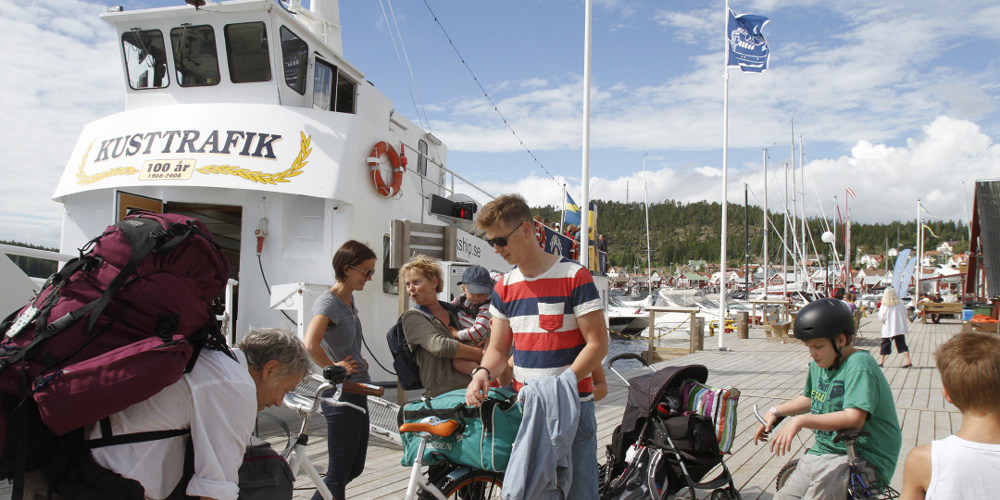 Things to do on Ulvön
Ulvön is our archipelago's largest tourist attraction with great cultural value thanks to the well-preserved fishing huts, village houses and sun-bleached racks for drying fishing nets on. At one point, this was northern Sweden's largest fishing base and it has been called the jewel of the Baltic Sea, or northern Sweden's Sandhamn – likening it to one of the most famous islands in Stockholm's archipelago. This is where you can wander along the village lanes among the iconic red fishing huts. Ulvö chapel, with its beautiful wall and ceiling paintings, was built in 1622 and is one of northern Sweden's oldest coastal chapels. A walk up to Lotsberget, with its panoramic views over Ulvohamn and the archipelago, is a must. For the culturally interested, a visit to Ulvö Museum is a perfect place to learn more about the cultural history of the area – the fishing, fermented herring and mining industries. There are plenty of activities for children at Ulvö Hotell – it has a pool, mini golf, beach volleyball, playground and barbeque areas. One idea is to explore the northern end of the island – Sandviken fishing village, Fjaren and the lovely beach Norrsand.
Accommodation & restaurants on Ulvön
There are several guest moorings, hotels, cabins to rent, restaurants, cafés, a grocery store, fuel station and fresh water in the village. There is more accommodation available further in on the island as well as at the northern part of the island. Click here to find accommodations on Ulvön.
---
Discover more
Check out some of the other places in the High Coast.