Sandlågan - Svedje
The trail follows the public road past the village Bäck and on to Utby. From here it continues along a forest road to Småtjärnarna. About 300 metres south of the lakes there is a cottage with two beds, stove, table and benches. Outside toilet and fireplace. No access to drinking water.
From Småtjärnsstugan there is a detour to Gene Fornby, which is a living reconstruction of a farmstead dating back to the 6th century. The farmstead was found in the 1970's when the community of Örnsköldsvik was going to build houses at Genesmon. The excavation revealed totally new facts about the iron age people in this area. Earlier the main theory had been that only hunters and gatherers had lived in Ångermanland. Near Gene Fornby you will find Nyänget and its beautiful beach.
The High Coast Trail passes through the Vitsjö area, which is a popular recreational area, frequently used by skiers in the winter.
In Svedje the trail follows the public road to Svedjeholmen. As you walk north you will pass the ice-hockey rink of Svedjeholmens IF. The trail then leads to the river Moälven.
Map of the section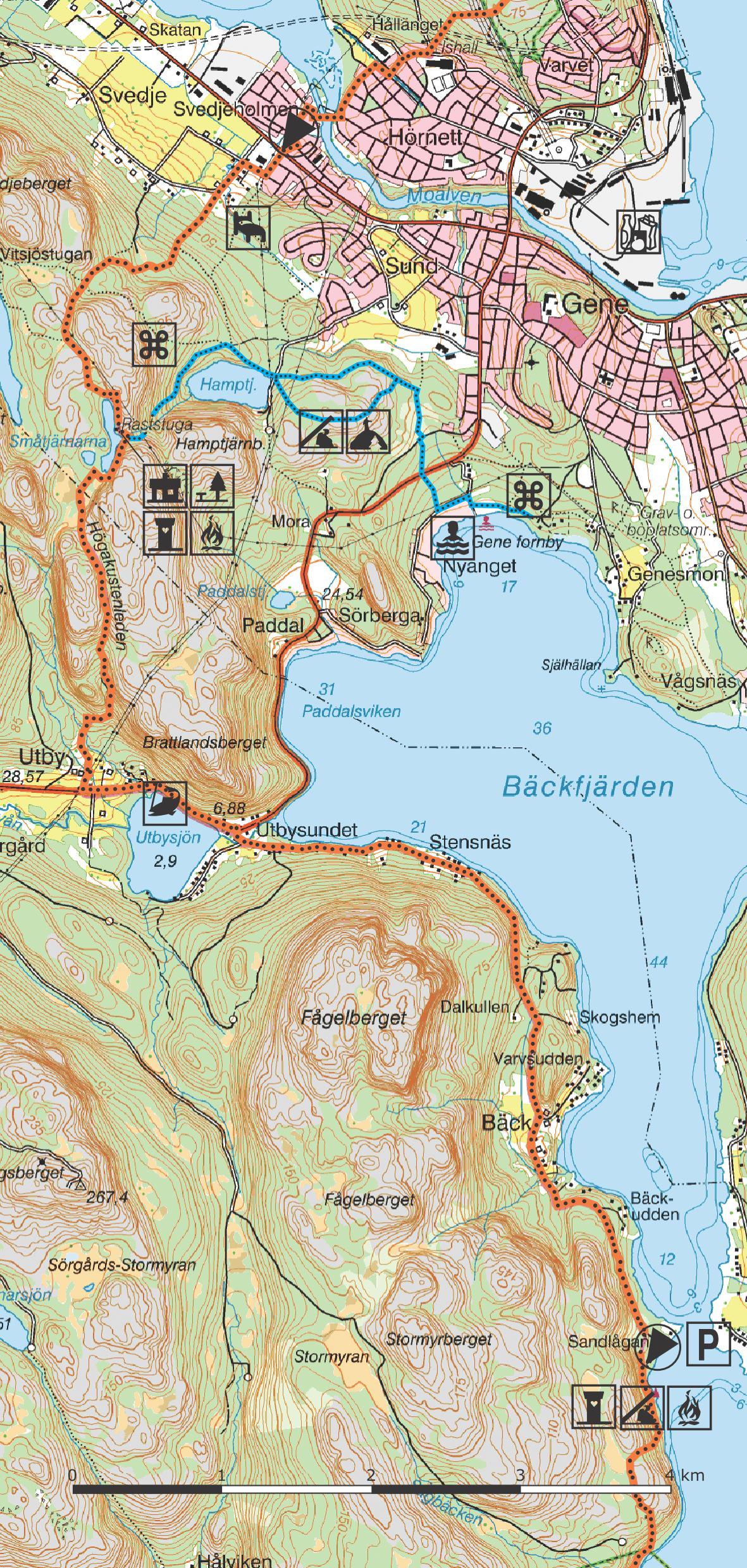 Total length
11,6 km
Difficulty
Normal
Start position
End position
Terrainmap
Lantmäteriet 699
Hiking guide
Can be ordered from here.