ART
The High coast in general and Nordingrå in particular are widely known for their high number of artists. There is no shortage here of art halls, galleries and renowned artists, and visitors are always welcome.
---
High Coast Art Valley offers a cultural experience that further enhances the World Heritage Site's magnificence and genuine feel. So far, the Nätterlund Foundation has put 25 works of art on display in the valley. Some are completely freestanding, others are part of schools, banks, roads and cultural areas. The artworks have created a culture trail that stretches from the Ulvön islands all the way along the Nätraälven valley, which in addition to art and culture also has magnificent scenery.
Combine culture and nature by, for example, renting an electric bike and feeling the wind in your hair as you enjoy the landscape and artworks.
There are several places to stop along the way for coffee or food. The Art Valley's centre is Herrgårdsparken in Köpmanholmen.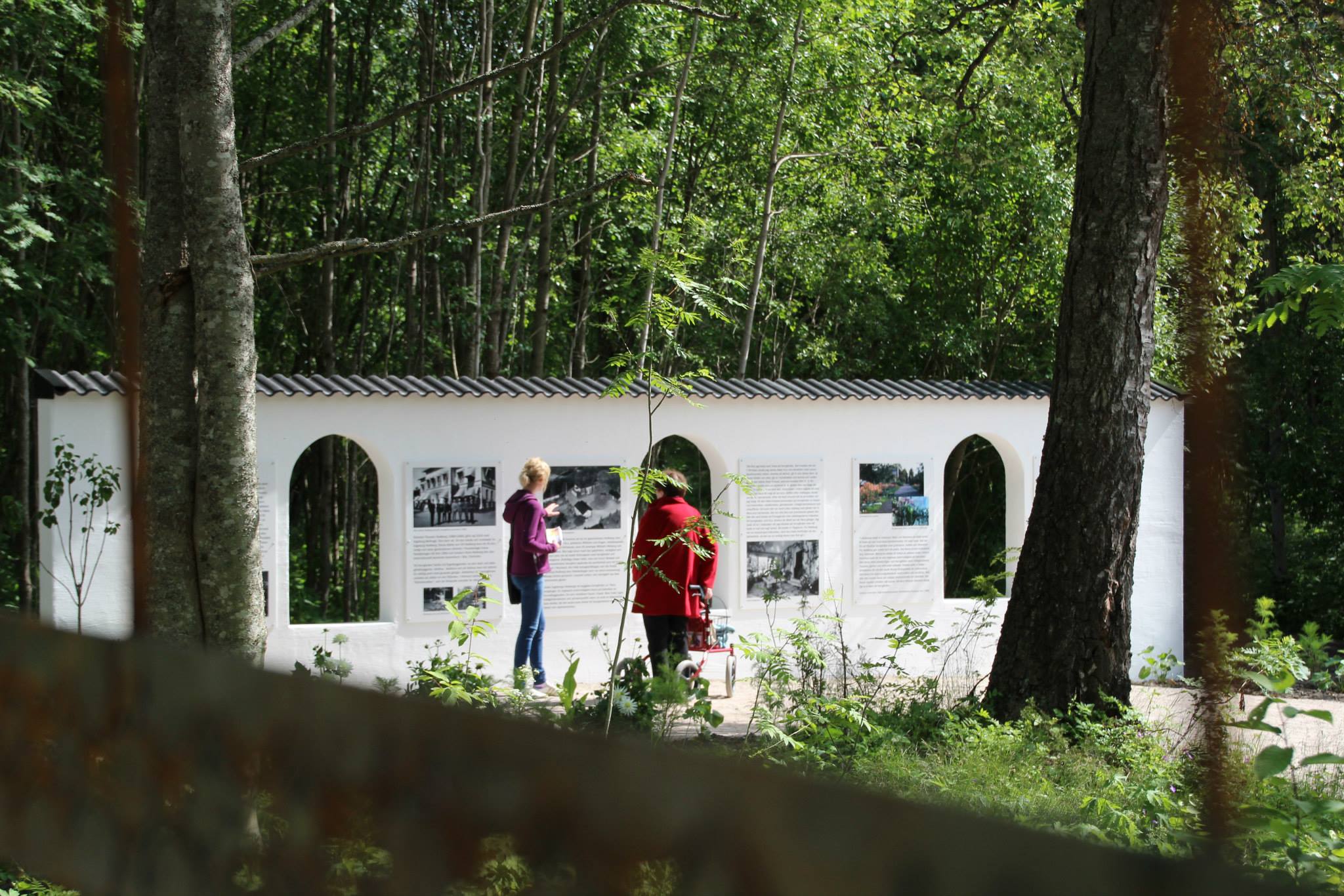 Art Halls
There are plenty of creative artists in the High Coast region. In the summers there are many permanently residing artists who open their studios to the public. There are also a number of art halls that are open all year round. Discover everything from local art to works signed by Matisse and Picasso. All art halls have free entry!
Härnösand's Art Hall
At Härnösand's Art Hall you can look at current art as well as parts of the "Qvist Collection", which was donated to the city of Härnösand by Nils and Elna Qvist. They put together an impressive art collection during their lifetimes, to say the least. It includes works by Picasso, Chagall and Matisse, which can all be seen here.
Hans Hedberg Museum
Hans Hedberg is widely known for his colourful sculpted fruit and is called the "master of glazes", his sculptures are often described as erasing the line between artwork and real nature. Hedberg had Chagall as an apprentice and he knew Picasso and Matisse. His creations can be seen at the museum and he also has works exhibited along the High Coast Art Valley and at Herrgårdsparken.
Örnsköldsvik Museum and Art Hall
A visit to Örnsköldsvik Museum and Art Hall tells about the area's local history. The art hall is located in the middle of town, close to the sea, in a beautiful building from 1905. You can see exhibitions and art on display here. Along with many other famous artists, the works of Andy Warhol have been exhibited here.
<% categoryById(item).text %>
x
<% geoById(item).text %>
x
<% geoById(item).text %>
x
<% facilityById(item).label %>
x
CBISID: <% cbisID %>
<% categoryById(item).text %>
x
<% formatOccasionDate(occasions.start) %> - <% formatOccasionDate(occasions.end) %>
x