Brochures, maps & guidebooks
Order a free magazine and a map and get inspired before visiting the High Coast.
Order magazine and map
We're no longer available to send you a magazine in english. 2022 version will be available in spring. However you can still order the map from here. You can also read the magazine online right here. In the magazine you will find lots of inspiration but also the Höga Kusten-guiden, a complete guide covering sights, activities, accommodations, restaurants and events.
Hiking guidebook
Are you going for a hike? Then you should probably get your own copy of the High Coast Trail hiking guidebook or a booklet covering many of the trails available in the High Coast as well as information about kayaking and sights. The hiking guidebook is also for buy at Höga Kusten Turistcenter, Hotell Höga Kusten, Naturum Höga Kusten and Kronan Kontaktcenter (municipality reception) in Örnsköldsvik. Both the hiking guidebook and the booklet are available in swedish, english and german versions.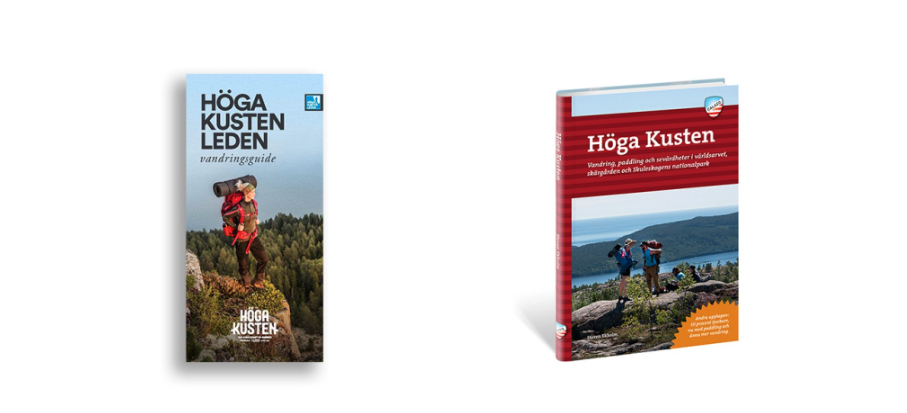 Other books we recommend
Wandern in Västernorrland (Amazon.de)
For other tourist offices and destinations
Visit the Turistbyråshopen to order brochures from us.
Our favourite flavours, the swedish lifestyle, instamoments and the golden season. Read it all in the the latest guide!