Fjärdbotten - Gavik
The section startup begins with a detour to Hörsångs Seaside resort and campground. Hörsång pronounced " Ha - shang " and is located at the head of Grönviksfjärden. Here you´ll find a very nice and shallow beach. The beach has since years back the environmental award " Blue Flag" which requires compliance with the applicable water quality, safety, service and environment. Hörsång camping offers , in addition to services such as basic supplies and water, various accommodation options like hostel bed in the cabin, cabins, camping and tent sites. There is also a guest harbour at the beach.
Further north on stage are Lidenipan. The Cottage on the top is owned and operated by byföreningen in Östanö, Ramsta and others villages. This is open to hikers and can be used for overnight. Couches are missing, 5-6 people can be accommodated on the floor. The cottage consists of a single room with tables, chairs , fireplace and some kitchenware. The cottage was built in 1952 and has left guest books that are over 50 years old . Drinking water is missing. From Lidenipan the view is very beautiful.
The goal of the section is Gavik . A smaller parking is prepared at the end of the public Road. No other facilities or services offered on this site. In other words , there is no superior overnight accommodation between Lidenipan and Lappudden , about 15 km.
Map of the section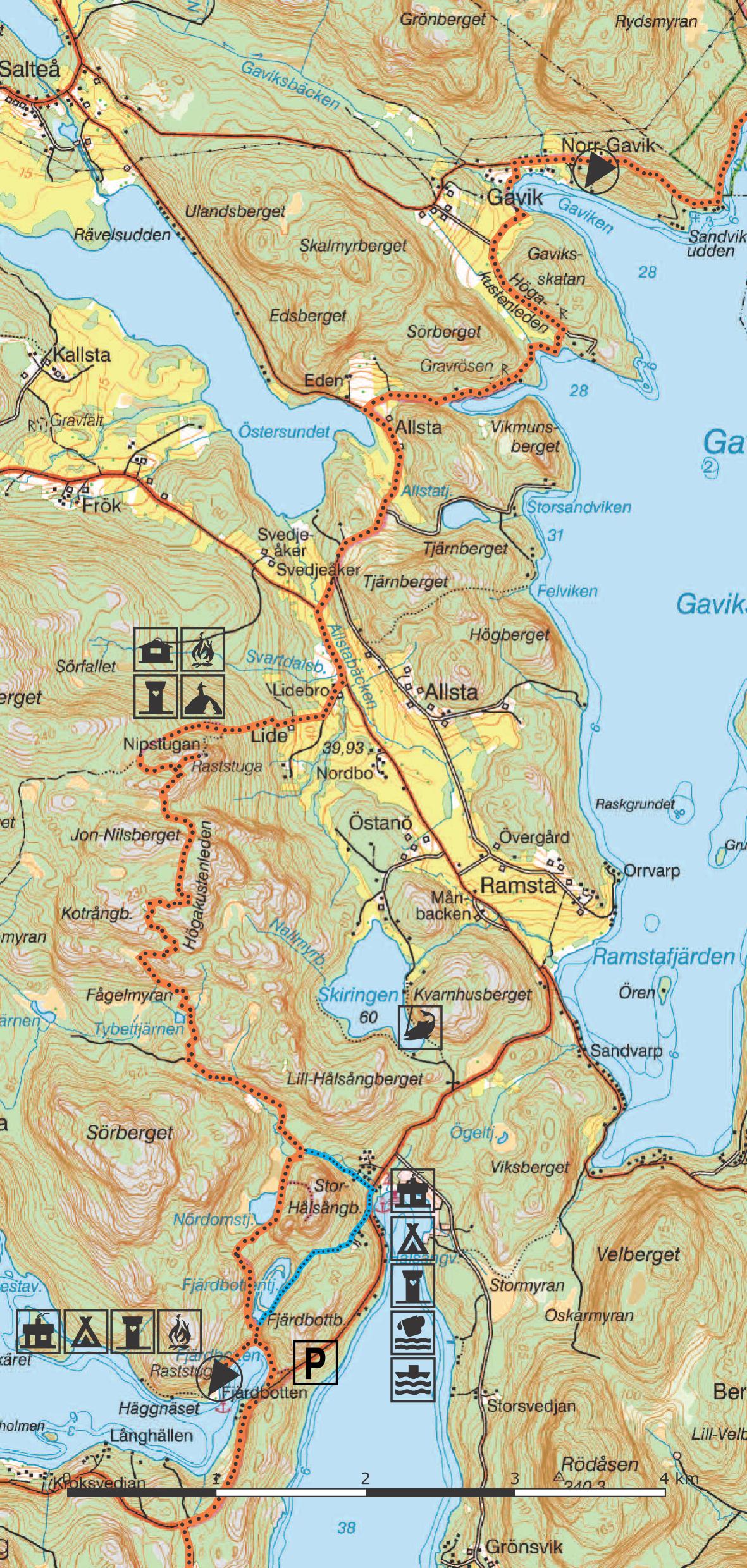 Total length
12,8 km
Difficulty
Demanding
Start position
End position
Terrain map
Lantmäteriet 691
Hiking guide
Can be ordered from here.
Stay along the section
Hörsång, Lidnipan