Ullånger - Skoved
About two km down the leg is Gårdsberget, or as it is called in the vernacular " Äskjaberget ". Here's a peak cottage operated by Ullånger historical society. The cottage is always open for walkers. There are dry toilets but no drinking water. A short distance away is another cottage and an unfurnished Habré available for overnight stays. It is Mäjasjöns pastures . This is not really a mountain farm , but rather a formav homestead . The ten buildings found here are collected from various parts of the neighborhood and lovingly rebuilt on the site. The road is right up. Fresh water is drawn up in summer.
Between Maja and Dockstavägen goes vandringsledenpå the old coast road. Along this road journeyed Charles XI in 1694 , Linnaeus in his Lapland journey in 1762 and King Adolf Fredrik in 1752. The stretch of road was closed down in stages in 1756 and 1785 when new was built around its current E ¤ : ans stretching.
The interim goal is Dockstavägen hostels and camping in Skoved . The resort has a wide range of services. Convenience store , café , pool and dance barn ( Kustladan ) . Service building with kitchen unit , lounge , laundry room and sauna. It offers accommodation in the form of camping , cottages and hostels.
Etappkarta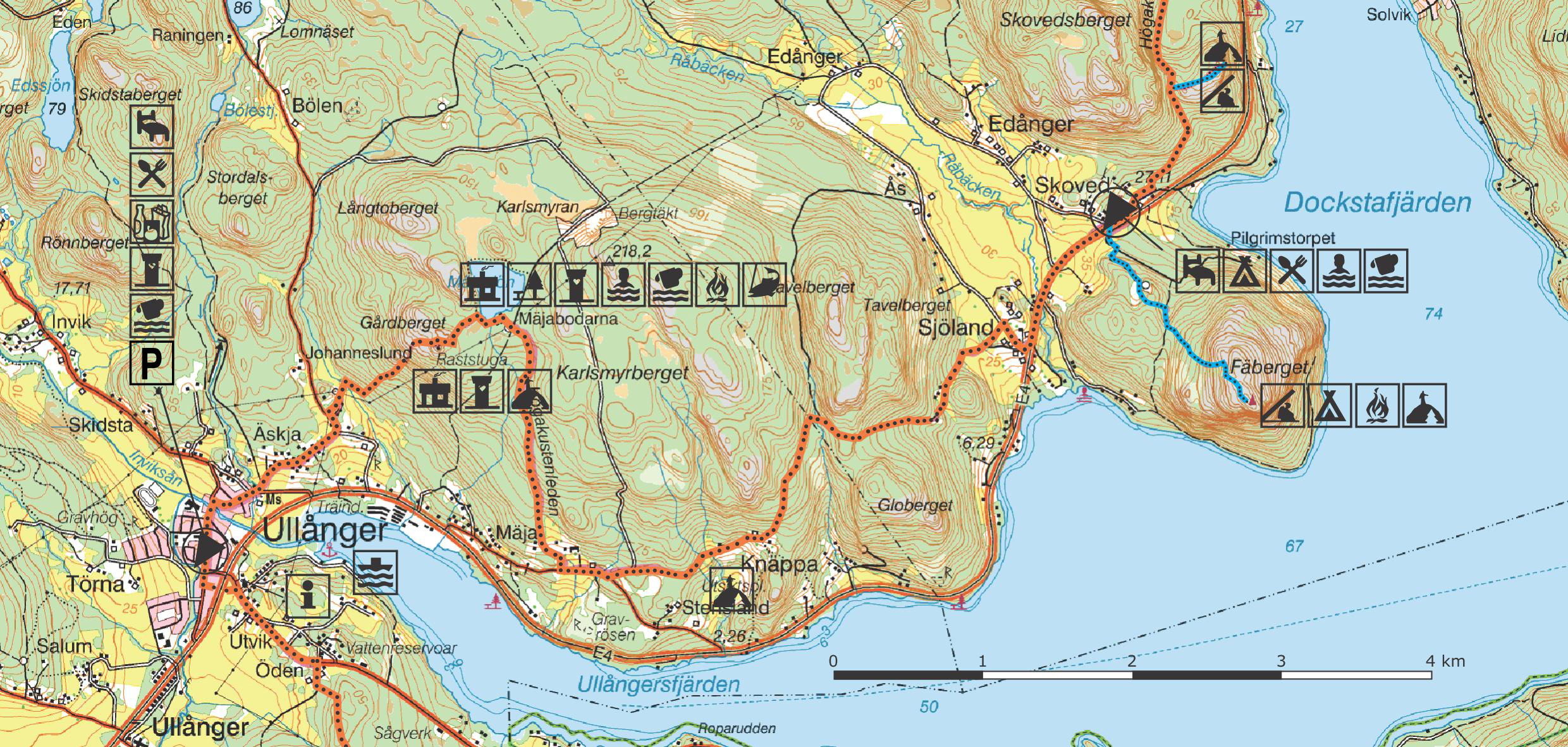 Total length
10,5 km
Difficulty
Normal
Start position
End position
Terrainmap
Lantmäteriet 691
Hiking guide
Can be ordered here
Accommodation along the section
Docksta Vandrarhem & Camping, Mäjasjöns fäbodar