Gavik - Lappudden
This stage goes largely along the road . After Svartviken , towards Brattnäset is a detour to Älgaberget . A few hundred meters from the trail. Here you find a shelter with campfire .
Next detour on the section is just north of Mädan. About 700 meters from the trail up the mountain Rödklitten is an ancient castle with stunning views of the area. During the Iron Age mountains like this where used as a refuge in troubled times when it was easier to defend you self from here. At the least steep side , where the path goes up to the top, there are clear remnants of a protective wall . Rödklitten is one of 12 designated visitor sites in the World heritage of Höga Kusten. The location is also interesting from a botanical point of view because its based towards south.
The end of the section, Lappudden, is beautifully located at the very tip of a peninsula to Vågsfjärden . Lappudden was originally a Sami settlement and more recently for agriculture. The company AGMA is today the owner of Lappudden and they offer, besides accommodation facilities, also renting kayaks , rowboats and bicycles.
Map of the section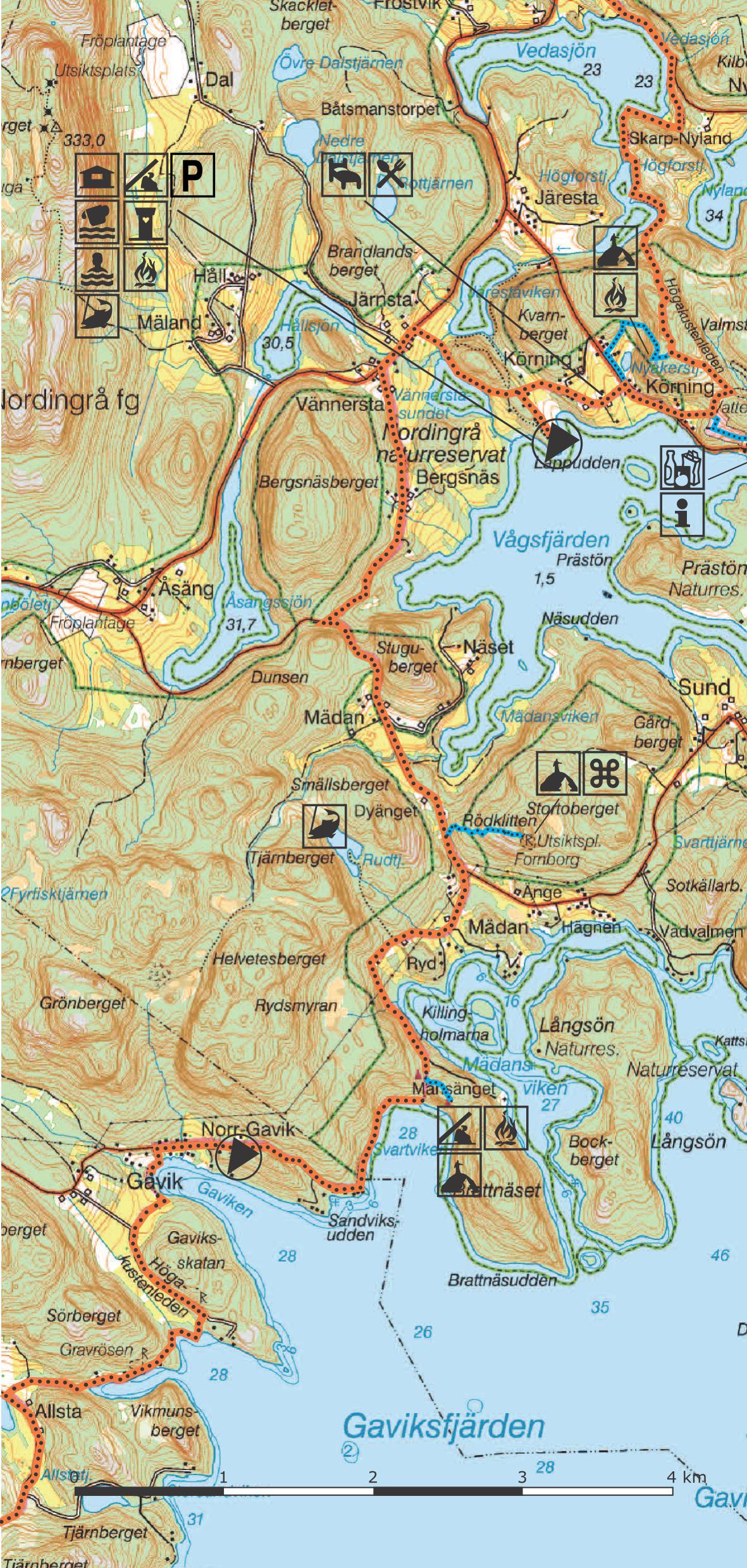 Total length
11,5 km
Difficulty
Easy
Start position
End position
Terrainmap
Lantmäteriet 691
Hiking guide
Can be ordered here
Accommodation along the section
Lappudden
Activities and sights along the section
Rödklitten