Lappudden - Ullånger
The first thing you passes along this section is guest house Pensionat Kiörningsgården. It is the village of Nordingrås oldest guest house with over 70 years of business. On the opposite side of the road from the guest house is Kiörningsberget which is a short detour from the trail. From here you have a wonderful view over Vågsfjärden . Tables and fire rings are available. Another detour on this site, is to central Nordingrå . The village has good service with a grocery store, bus links and some activities. In the summer there is also a tourist office just next to the church, the old church ruins and the well-preserved church stables .
Along the section towards Ullånger you can find a small hut called Erikskojan. It is a 10 m2 large log cabin, equipped with stove , table and two bunkbeds to sleep on. Outside it has a fireplace with log benches, and a outhouse . Water can be taken from the stream.
The center of Ullånger is the goal for the section. It has a wide range of services. There are grocery stores, specialty shops and arts and crafts . Ullånger is also a hub for buses, there is a free park and ride parking behind the gas-station . The inn Snäckan and Restaurant Cesars both offers food and accommodation.
Map of the section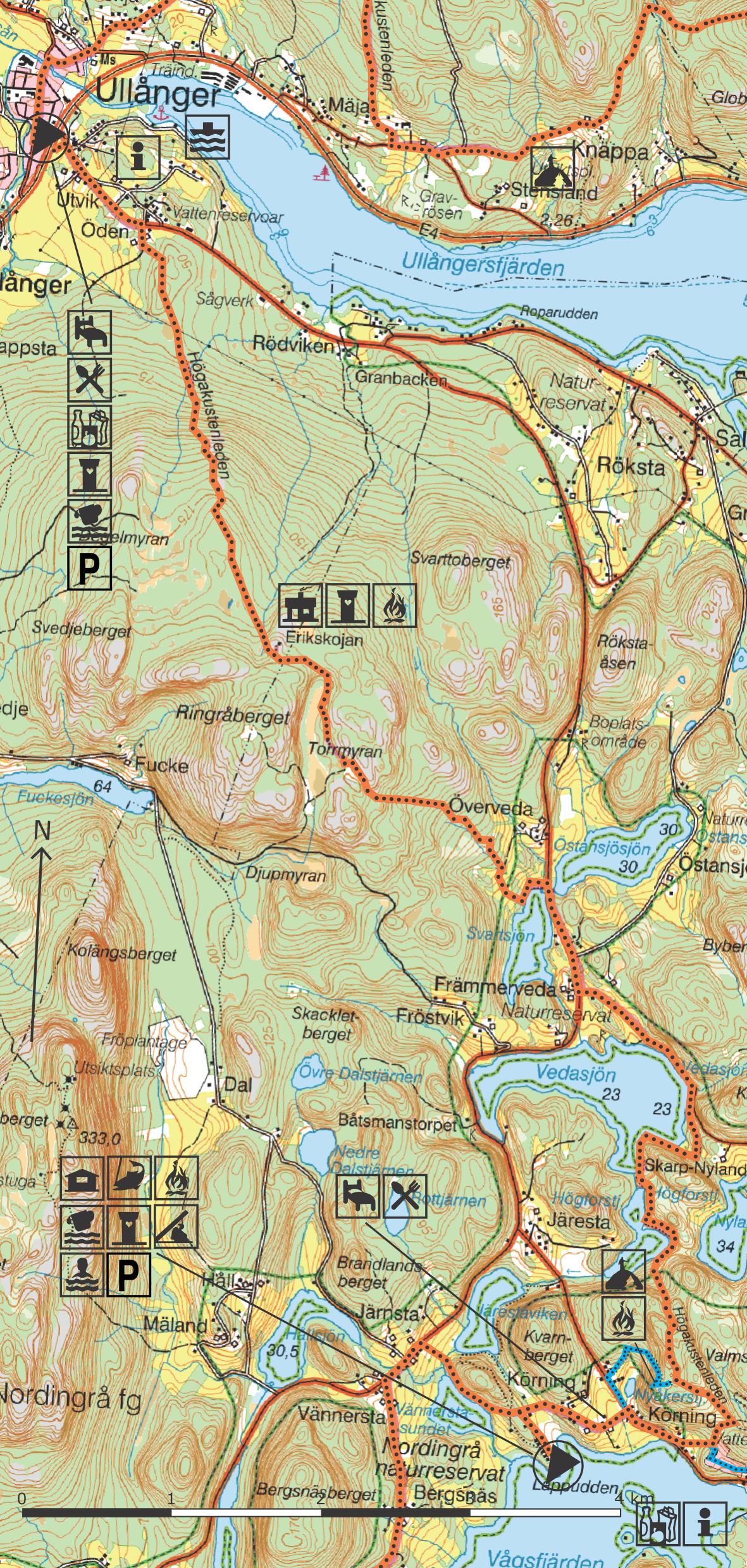 Total length
15,0 km
Difficulty
Demaning
Start position
End position
Terrainmap
Lantmäteriet 691
Hiking guide
Can be ordered here
Accommodation along the section
Pensionat Kiörningsgården, Ullångers Hotell & Restaurang