Skuleberget - Entré Syd
On the distance you will find a detour to Dalsjöfallet, 1,9 kilometers metres from the trail. It is an impressive waterfall with five meters free fall during spring and autumn. The riverside and rapids are of botanical interest. Typically southern species such as maple, guelder rose and blue wood-anemone grow side by side with alpine blue-sow-thistle.
In dal, close to Skuleskogens Nationalpark and the High Coast Trail you can stay at the newly rebuilt Skuleskogen's pension and from there explore the mythical and fabolous environment with the spectacular Slåttdalsskrevan.
The destination for this section is Entré Syd, the southern entrance to the national park. Here you are reached by a breathtaking view over the Bothnian Sea. A nice place to rest. You also find information about the national park here.
You will not find any overnight accomodations at the spot. If you need a place to sleep, you are recommended to use any of the open cottages in the national park. Please note that camping is only allowed in certain areas. For further information, please see the map.
Map of the section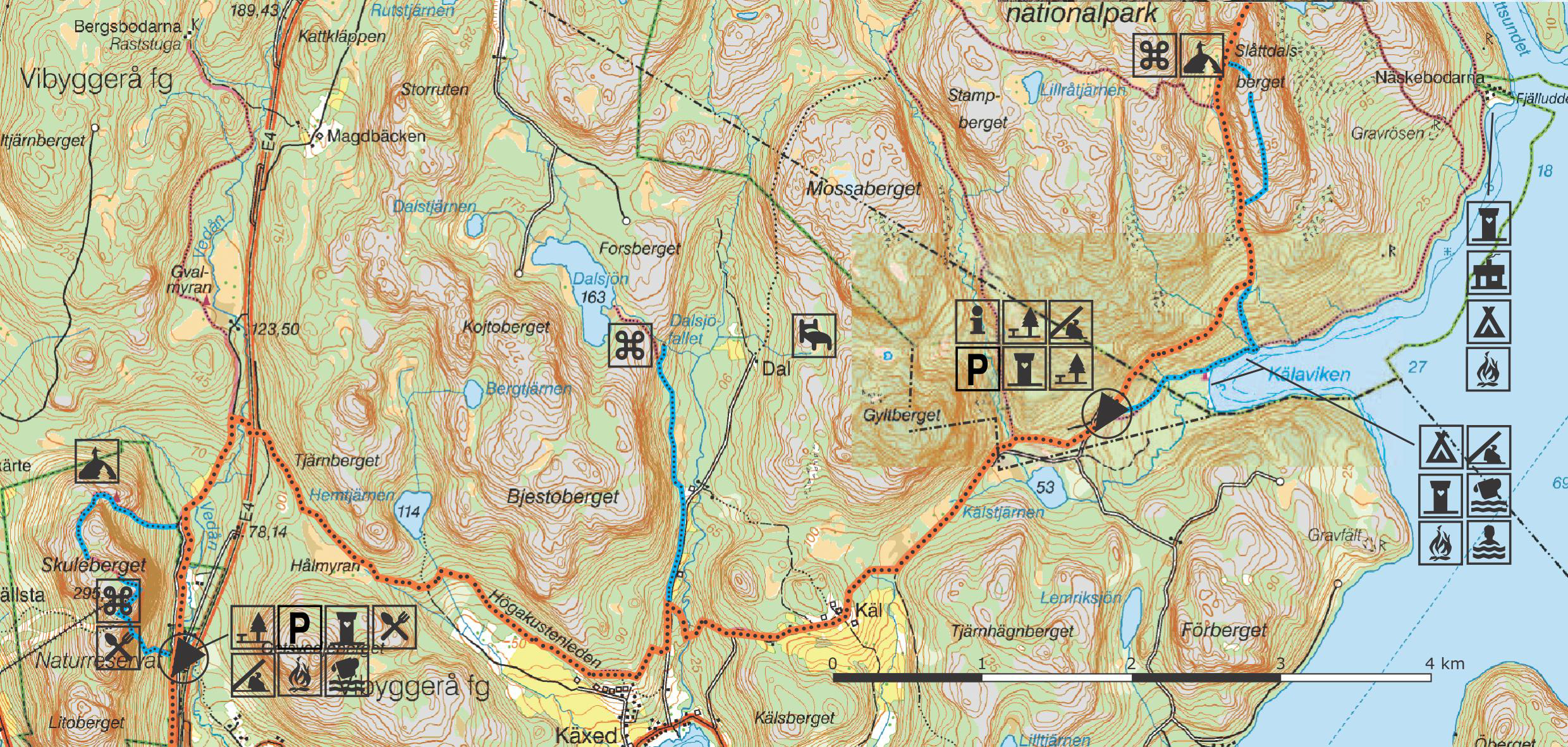 Total length
9,7 km
Difficulty
Normal
Start position
End position
Terrainmap
Lantmäteriet 699
Hiking guide
Can be ordered from here.
Stay along the section
Skuleskogens Pensionat