Entré Nord - Köpmanholmen
From the parking area the trail follows the public road, first to the village Näske, then to Köpmanholmen.
Köpmanholmen is an old industrial society formed by the old company Forss, that later became NCB. The pulp-mill closed a long time ago and the buildings have been pulled down. Today there are only a few minor industries left in the area.
The trail leads straight through Köpmanholmen. A wide variety of services available. Next to Brukskyrkan (a church) there is a herb garden, that is open during the summer season. Those of you who are interested in art and sculptures should not miss the ceramist Hans Hedberg's work that is displayed in the area.
If you are in need of accommodation, the youth hostel in Köpmanholmen is recommended. For those of you who are hungry, the restaurant Kajen might be of interest. There is also a regular service of passenger boats from Köpmanholmen to Trysunda and Ulvön.
Map of the section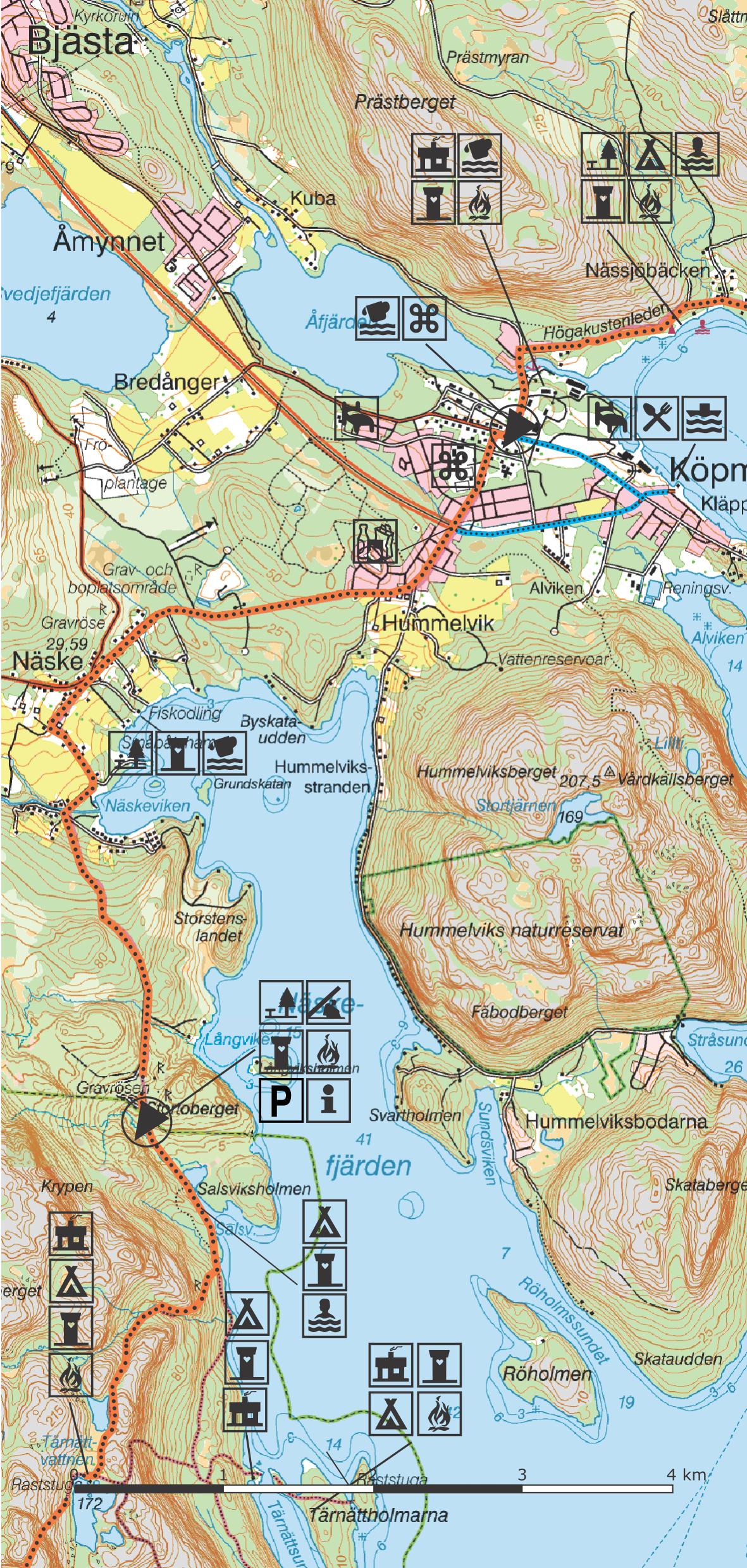 Total length
7,0 km
Difficulty
Easy
Start position
End position
Terrainmap
Lantmäteriet 699
Hiking guide
Can be ordered from here.
Stay along the section
Vandrarhem Kajen
Activities and sights along the section
Herrgårdsparken, High Coast Art Valley